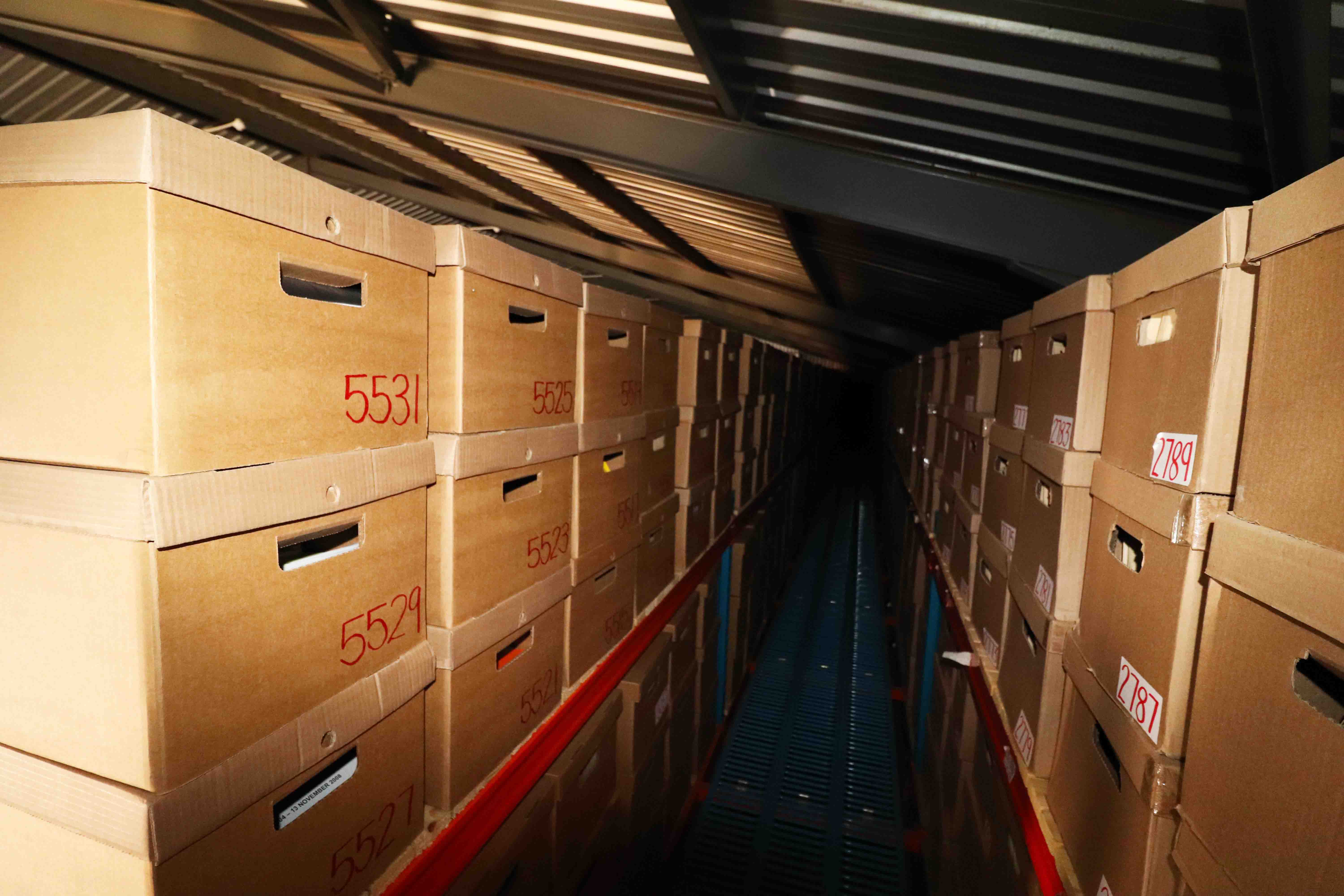 Eagle Document Storage offers, secure, affordable document storage in Kimberley.  The storage warehouse is built according to the National Archives Standards.
The offsite storage includes the following services:
Supply of archiving boxes
Packaging and labelling
Transportation of documents (closed vehicles)
Storage
Retrieval
Destruction of documents
BENEFITS OF STORING DOCUMENTS AT EAGLE DOCUMENT STORAGE
Cost effective:
Office space is too costly to be wasted on storing inactive records.
Secure:
Our storage facility is very secure.  The warehouse is purpose built to National Archives specifications. Racking is installed to facilitate the easy retrieval of documents.  The premises is surrounded by an electric fence, linked to an alarm system with 24 hour armed response.  CCTV cameras are installed and we have an access control system.
Efficient:
No more struggling to find misplaced files.  Our labelling, indexing search, retrieval, tracking and re-filing system assist with quick and easy access to your records.
Convenient:
Delivery options designed to suit the customer specific requirements.  Delivery options are collection by customer, standard delivery, fax, scan and e-mail.
Confidential:
All containers are randomly located and anonymously coded.
Customized:
Tailor made solutions for your individual needs.
Confidential destruction of expired records
Location:
The facility is ideally situated in close proximity of new business parks and malls.
The address is 27F Landbou Rd, Southridge, Kimberley
Tired of running around for boxes before a move? Call us!
Archive/document box R25
Stk 7 sw R28
Stk 7 dw R40